Saturday, October 7th at 7:00p.m. @ Double Tree Hyannis

We Stand Comedy in collaboration with Dancing For A Cure presents: An evening of comedy to raise vital funds for breast and ovarian cancer research.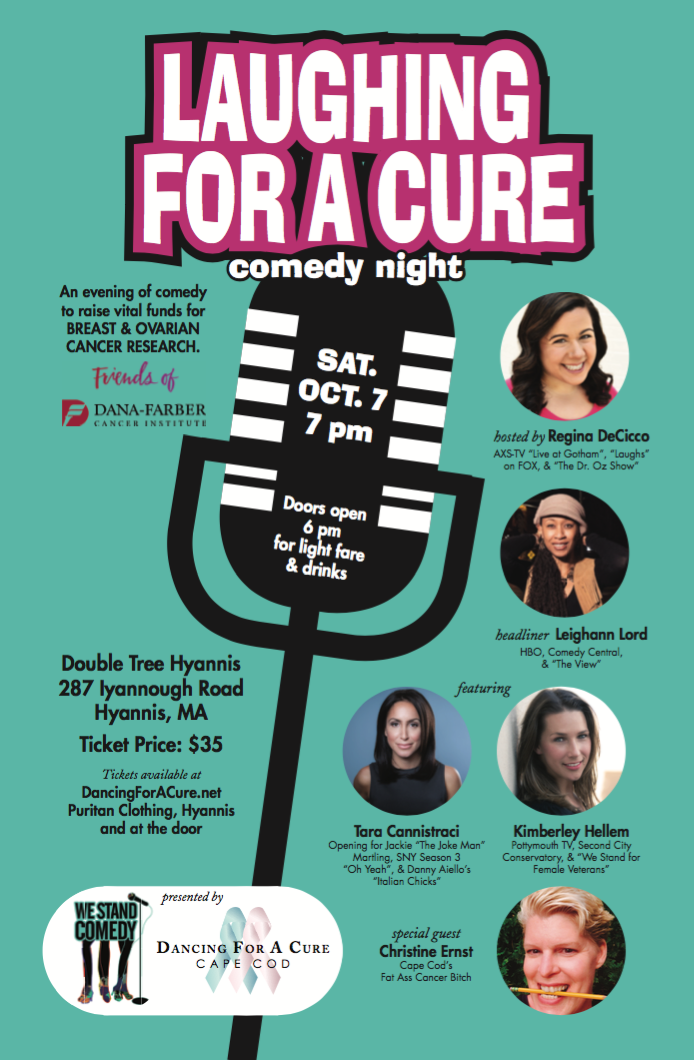 The mission of Dana-Farber Cancer Institute is to provide expert, compassionate care to children and adults with cancer while advancing the understanding, diagnosis, treatment, cure, and prevention of cancer and related diseases.
Dancing for a Cure was created in 2006 by Susan Mendoza Friedman in honor of Karen Schek who was diagnosed with Stage 3 Ovarian Cancer at the age of 51. Dancing for a Cure channels their dance energy to help fight the battle against ovarian and breast cancers. All proceeds raised are donated to a 'special fund' at the Friends of Dana-Farber Cancer Institute and to support the local cancer patients on Cape Cod through their Outreach Program.